I love that Life Mission Church values prayer. There is no question that regular prayer should be part of the Christian life. Prayer is like tying our boat to the dock. When we pull on the rope we aren't pulling the dock (God) towards us, but rather we are moving the boat (our heart) closer to God....
I love that Life Mission Church values prayer. There is no question that regular prayer should be part of the Christian life. Somehow it's one of those things we do well for a while and then it gets away from us. In my life I have had seasons of deep, regular and fruitful prayer and other seasons when I got lazy, forgetful, and apathetic toward prayer. Thank God for His grace when we fail, and His word that encourages us to pray again.
One of my favorite metaphors of prayer is like a boat coming into the dock. Prayer is like tying our boat to the dock. When we pull on the rope we aren't pulling the dock (God) towards us, but rather we are moving the boat (our heart) closer to God.
Do you want a thriving, fruitful prayer life? There are a few specific opportunities for prayer here at Life Mission Church as well as an app that can help with having more accountability, consistency and variety in your personal prayer life.
Individual Prayer Time
"But when you pray, go into your room and shut the door and pray to your Father who is in secret. And your Father who sees in secret will reward you." Matthew 6:6
The PrayerMate App is a great tool for developing a regular prayer time. I've been using it for a year now and while I'm not perfect every day it has drastically increased my consistency and time spent in regular personal prayer time. It uses a "prayer card" type of system. I have mine arranged in categories like Praise/Worship, Repentance, My family, My house, My church, physical illness, Community Group, local churches, world missions, and I'm also subscribed to the Life Mission Church Two Year Bible Reading & Prayer feed and the Heavenward devotional feed by Scotty Smith.
In each of my categories I have names of people and specific requests. I spend about 15 minutes a day going through these and then another 10-15 minutes in the daily bible passage.
Sometimes we put this unnecessary pressure on ourselves to pray for lots of things for a long period of time, thinking that it might make us more holy or spiritual. The reality is that prayer is how we have relationship with God. Start small. With the PrayerMate App you can set it up to pick one name or request from each category daily so you pray for a handful of different things every day.
Monthly Life Mission Church Prayer Night

"For we do not have a high priest who is unable to sympathize with our weaknesses, but one who in every respect has been tempted as we are, yet without sin. Let us then with confidence draw near to the throne of grace, that we may receive mercy and find grace to help in time of need." Hebrews 4:15-16
Our church has a monthly prayer night that gives us a chance to pray specifically for the Church body and each other. We usually begin with a worship song or two and then follow the P.R.A.Y. model together.
P

reach the Gospel to Ourselves: We thank God for our salvation and give him all the glory for the grace in our lives.

R

epent: We admit our weaknesses and ask God's forgiveness over the areas we've been falling short.

A

sk: We bring specific requests about the church body, leadership and other things that are going on and in need of direction.

Y

ield with Thanksgiving: Like the boat with the dock, we want to make sure our Church is aligned with God's will; we want to be His ambassadors for His Gospel, going about His work in His power and strength.
Many times Scripture is shared for encouragement, and we often find out that many of us are struggling with very similar things. It is a beautiful opportunity to "bear one another's burdens."
9am Sunday Prayer Before Service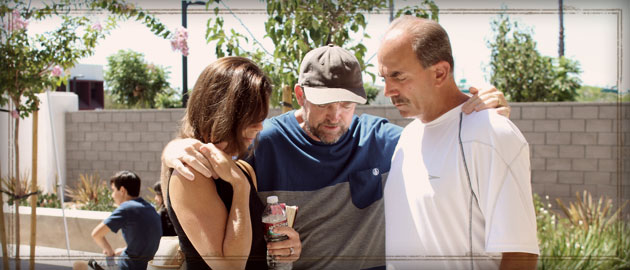 "... praying at all times in the Spirit, with all prayer and supplication. To that end keep alert with all perseverance, making supplication for all the saints, and also for me, that words may be given to me in opening my mouth boldly to proclaim the mystery of the Gospel…" Ephesians 6:18-19
There is a room behind the stage where a handful of us meet at 9am on Sundays. All are welcome. We usually start praying by 9:15 and try to finish by 9:30 so Pastors Jobey and Eric have time to do their sound check. Sometimes the worship team joins in when they are able.
This prayer time is set aside to pray specifically for the Sunday morning service. We pray for the congregation, the Kids on Mission Ministry, the ushers and worship teams, guests and visitors, and anything else specific that comes to mind. Jobey often shares with us what is on his mind for the morning based on his weekly preparation, and at the end of prayer time we lay hands on Jobey, asking the Holy Spirit to give him strength, boldness and clarity in preaching the Gospel, as well as softened hearts and changed lives for the hearers.
Sometimes we take for granted what happens on Sundays and forget there is an enemy that wants us to do anything else besides get to church and worship God and be encouraged in the gospel. That Ephesians Scripture from Paul comes on the heels of the Armor of God. Spiritual warfare is real and that pre-service prayer time helps us apply the spiritual armor together.
Post Service Prayer

During and after communion there are always a few folks off to the side that would love to pray with you. If you have a specific need or burden please don't leave church feeling alone or uncared for. You are also welcome to write a prayer request on your Connection Card and know with confidence that you are being prayed for throughout the week.
Community Groups

"Therefore, confess your sins to one another and pray for one another, that you may be healed. The prayer of a righteous person has great power as it is working." James 5:16
Community Groups are the heartbeat of Life Mission Church. We meet during the week to dive deeper into the sermon from Sunday. We build friendships with people from all walks of life and seek to glorify God together. We open and close our times with prayer, and this small group setting gives us a great opportunity to ask for prayer in the practical needs of life and in our Christian walks where we struggle. It is also a great opportunity to have others pray for your unsaved loved ones.
Casting All Your Cares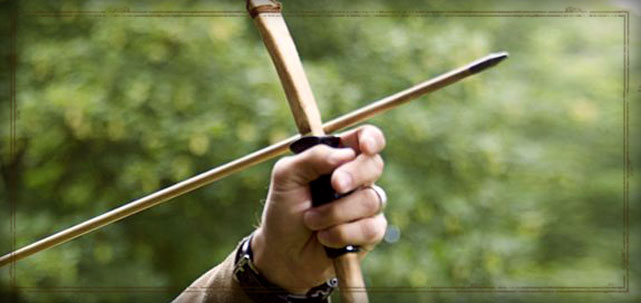 There is an old Greek proverb that goes, "You will break the bow if you keep it always stretched." As tension and worry builds in our life we need to release these things daily to the Lord. Is your bow stretched tight? When was the last time you released that tension? I encourage you to seek out these prayer opportunities and spend some time with your Heavenly Father who loves to hear from you.
"Humble yourselves, therefore, under the mighty hand of God so that at the proper time he may exalt you, casting all your anxieties on him, because he cares for you." 1 Peter 5:6-7