We are so excited to announce that our search for a new place to meet on Sundays has come to an end! On Sunday April 12th, we will be entering into a brand new season as a church family, as we move our Sunday morning services into downtown Escondido to the newly opened Classical Academy High School (CAHS)!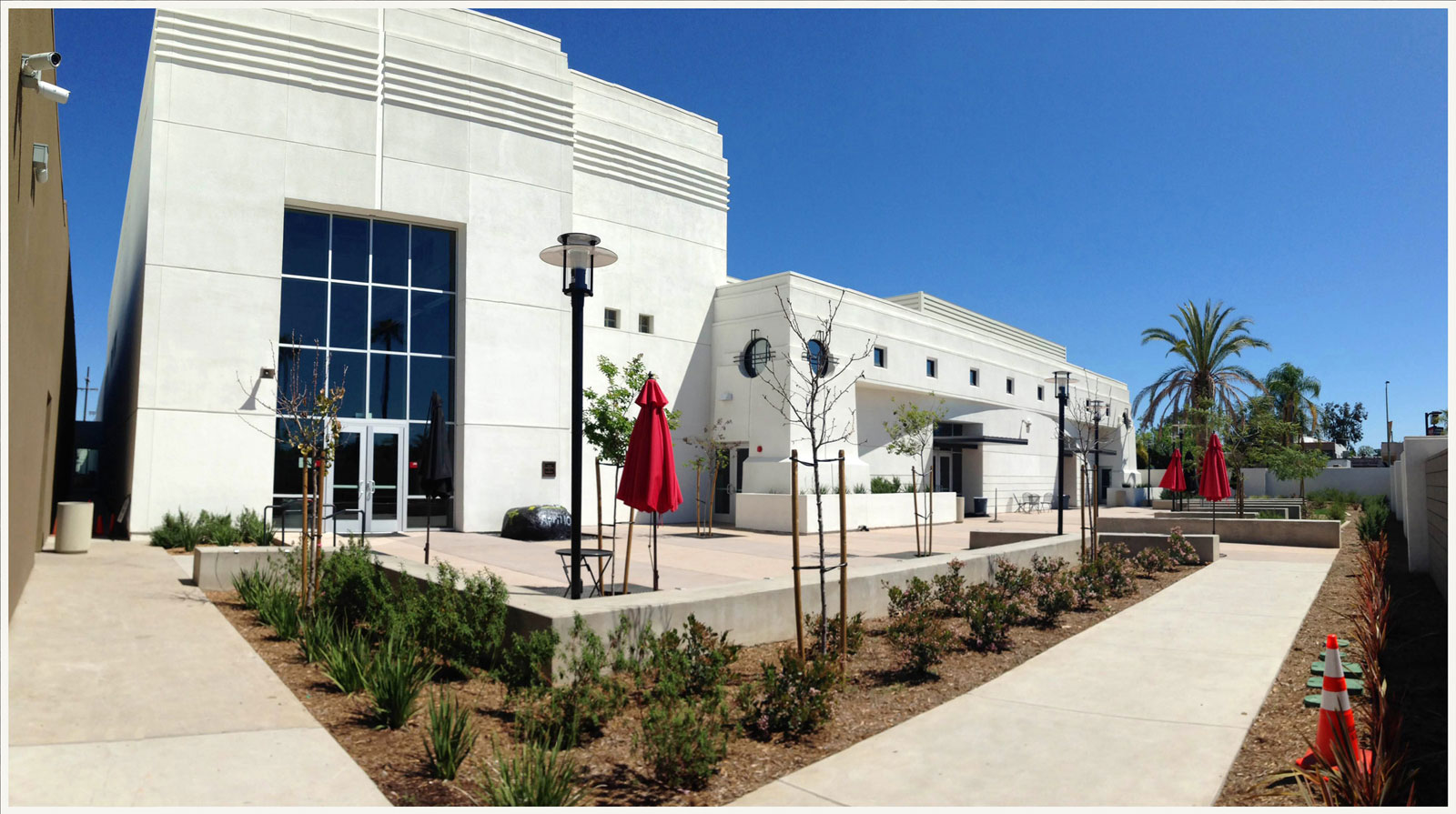 207 E Pennsylvania Ave, Escondido, CA 92025
You can view the map and get directions here:
There are many things that make this move so exciting for us. For one, this particular building has been on our radar for 2 ½ years…that's before we even started the church! At that time, CAHS had just bought the building, which is the old North County Times printing facility, and were just underway on an extensive remodel. It then just became a bit of a waiting game until the school opened in the Fall of 2014 and them getting ready to bring in a weekend tenant for us to see if it would really work out. We were actively pursuing other locations (all of which were eventually fruitless) not knowing for certain if we would land at CAHS.
So, allow me to give you the main details of what our very near future will be looking like…
The main auditorium (named Caiman Hall) is carpeted, providing excellent sound (contrary to the difficult sound of most high school gyms) and is wide open. It seats around 600.
We get the great benefit of being able to install our sound system in the auditorium. This means we have minimal set up and consistent (and high quality!) sound from week to week. We also then are able to be a blessing to the school in upgrading their sound system for their needs.
We have on-site storage during the midweek. This means that all or our Kids on Mission gear, sound gear, Connection Team gear, etc., doesn't have to be brought out to a trailer and then taken to someone's house. Setup and tear down is made much simpler due to this.
We have the ability (pending the school's availability) to have some mid-week meetings at CAHS.
The 6 kids' classrooms we are renting are high quality, clean, well-lit, and open rooms with floor to ceiling windows for visibility from the hallway, all closely located to the auditorium.
The courtyard is nice and big and wide open, but also enclosed from the parking lot ensuring the children's safety.
Last but not least, we have a very hospitable leadership team at CAHS that is excited to see our church and ministry grow.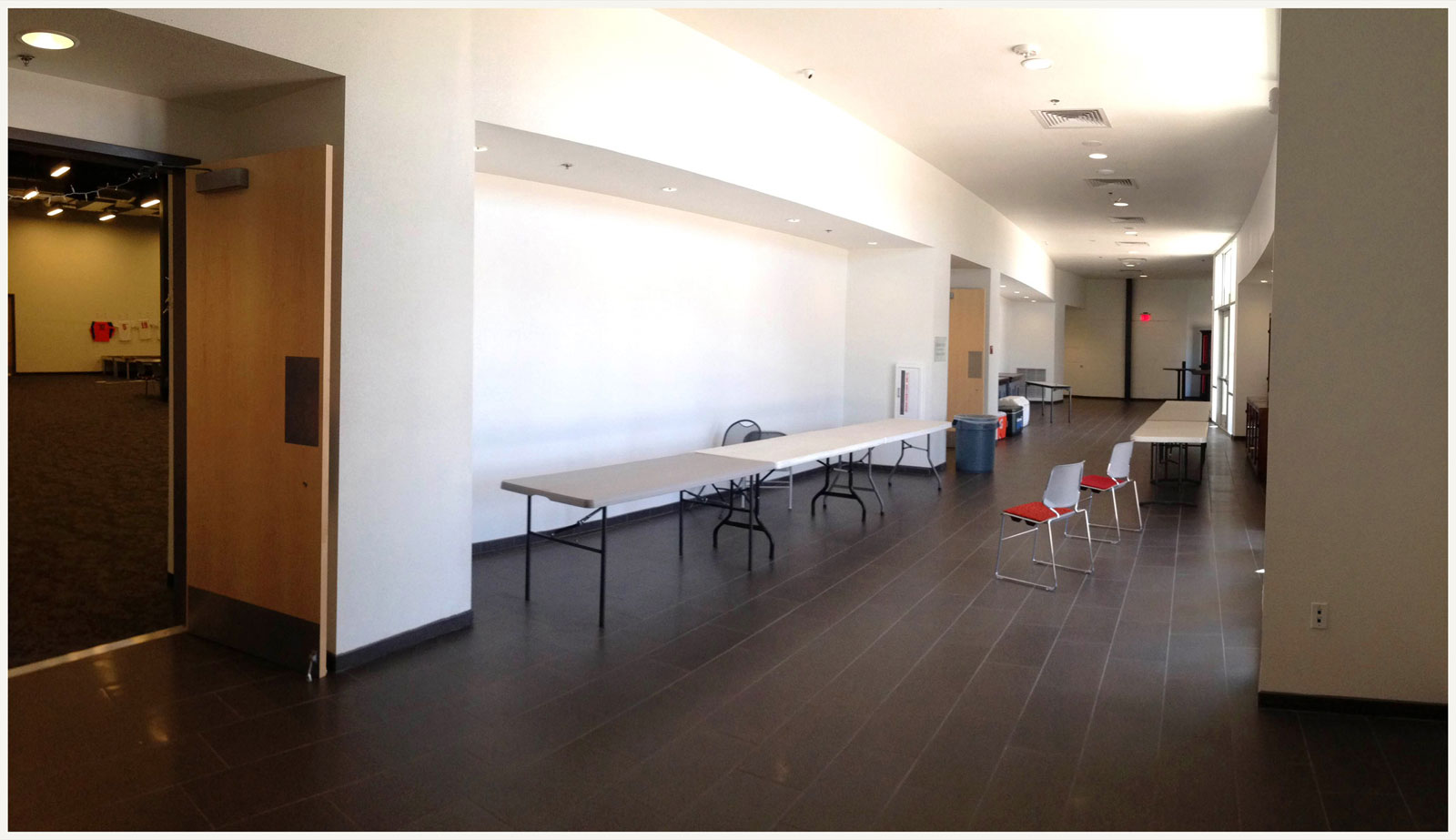 Foyer/Entryway

Main Auditorium (Caiman Hall)

Future Kids on Mission Classrooms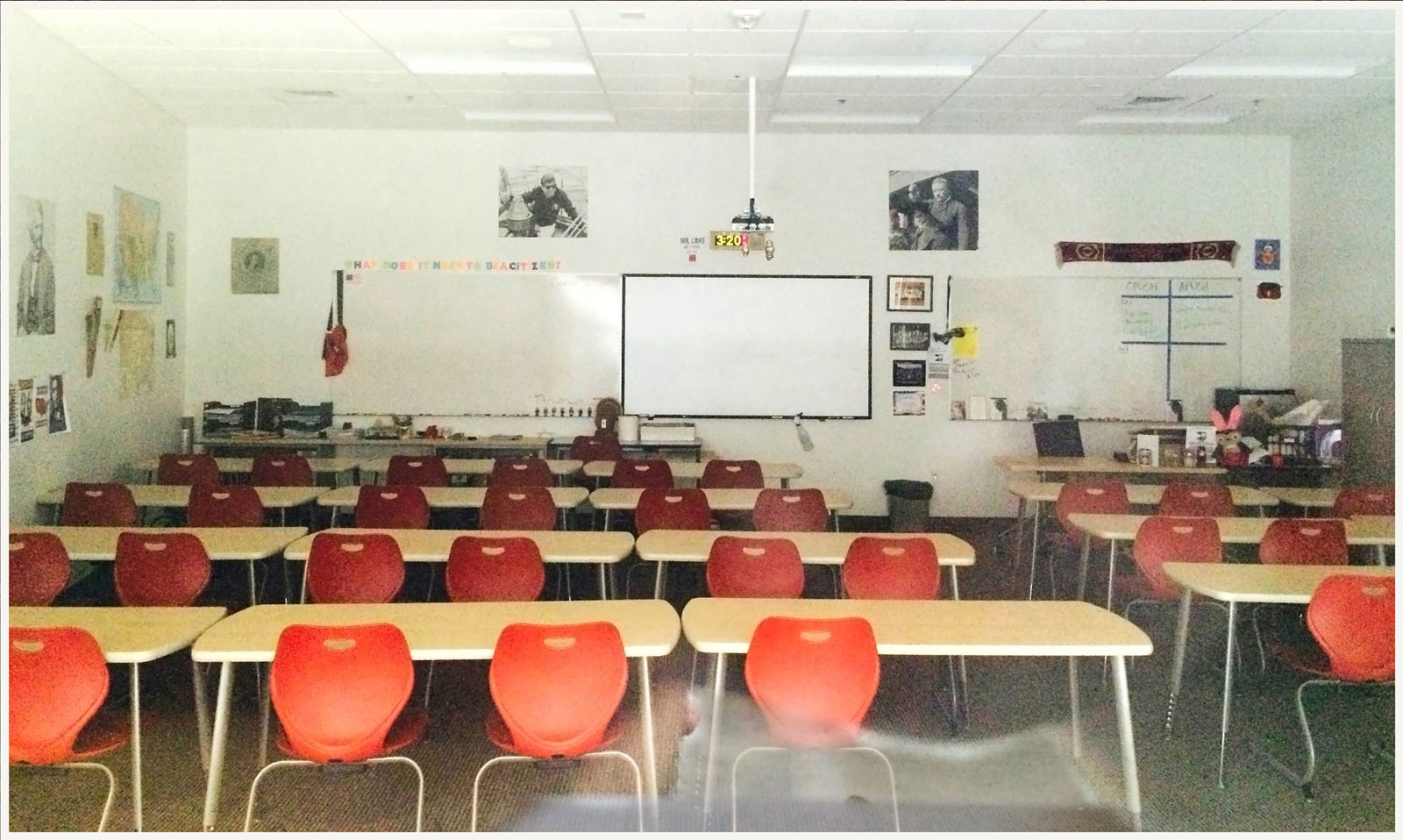 Our Mission, Vision, and Strategy
Yesterday morning (Sunday, March 29th), as I announced this to the church, I shared with them how a building works with our Vision, Mission, and Strategy. We know that God can and does lots of amazing things in all sorts of places. Neither our Vision (why we do what we do), nor our Mission (what we do), nor our Strategy (how we get there) is wrapped up in or dependent on a building. Our big goal or mission or strategy isn't to have the "best experience in town," or the "most entertaining" services, or the "most dynamic" this or that. Our Vision is to see God be glorified among the nations, with our Mission, then being to make disciples who make disciples, and the way we know that this will happen is by teaching people how to be rooted in the Gospel through the Word of God, prayer, and by being in Gospel community.
So, for us, a building is a piece of that puzzle (it's good to have a place to preach the Gospel, worship together, and partake in some disciple making), but it is not the main piece, or even the biggest piece. Our hope for our church is to stay lean and keep a low overhead with things like buildings, as much as God enables us to, and to primarily invest our time, treasure, talents, and creativity in people through discipleship, leadership development, equipping and training, global missions, and also by God's grace, future church planting and missionary sending.
We love the idea of our future partnership with Classical Academy High School, because it helps us to focus on what we want to focus on. In other words, we want the building to serve the church, rather than the church to serve the building.
Why Start So soon?
Easter is April 5th, and every year we do a fun, family style outdoor service on the lawn at Light and Life. There were three main reasons that led us to move quicker than we normally would on something like this:
There is no better "send off" service for our time at Light and Life than worshiping together in the sanctuary for the last time this coming Good Friday, and then for the final time on the campus on Easter. What a way to move into a new season!
We also knew it would be easier to invite new people who come to Easter to join us at an all new place, rather than say, "come back here for 2 weeks, but then somewhere else after that."
Our whole sound system will be torn apart to move it outdoors for Easter. It would be far easier to go from that and straight over to CAHS in the mid-week. Pete and the sound time have thanked me profusely for this. :oD
As we transition into our new home, I'm sure you are expecting to be flexible as we work kinks out, figure out formats, layouts, and all kinds of things. It will take a little bit of time, but we will be settled in soon enough. We have a great team of people who are committed to making that happen.
Thank you, everyone, for your prayers during our search, and I am very much excited and looking forward to this new chapter in our church's life and ministry. I hope to see you on April 12th or some Sunday soon afterward!
Blessings to all of you…
Pastor Jobey